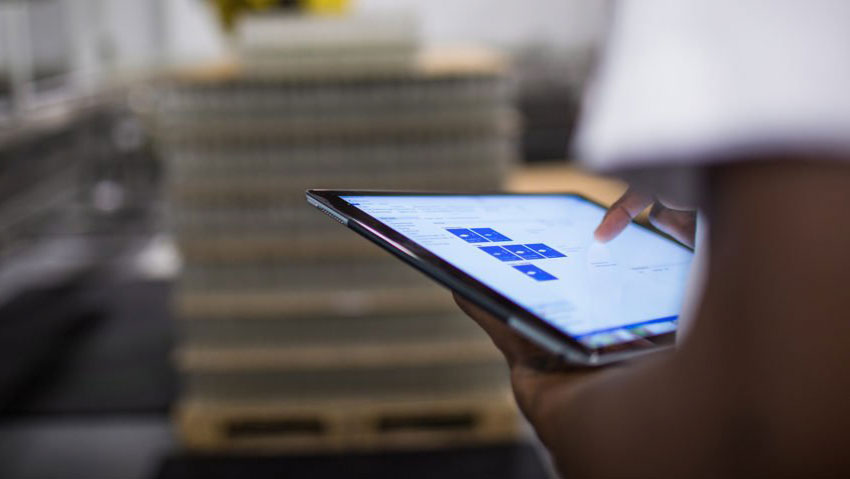 03 Sep

What licenses exist for Dynamics 365 Business Central?

Microsoft Dynamics 365 Business Central is the third evolution of Microsoft's leading ERP (previously known as Dynamics NAV or Navision). Its mission is to help small and medium companies to connect their business circuits: financial, purchasing, sales, inventory, projects, services and operations.

How can you work with Dynamics 365 Business Central?

There are two ways to work with Business Central. First, there is the traditional option of working On-Premise and installing the tool on the company's own servers. This option is still present in the Microsoft roadmap and it is not planned to discontinue it.

On the other hand, there is the Cloud mode, in which you work in a Software as a Service application. The main difference from the previous one is that the monthly license price also includes hosting and maintenance, which Microsoft deals with.

If you are interested in knowing which work method is more convenient for your company, check our blog to inform you about it.
How is Dynamics 365 Business Central licensed?
There are 4 types of user licenses in Dynamics 365 Business Central, let's see each one in detail:
* This article publishes license prices in Cloud mode. If you are interested in knowing the rates of the On-Premise licenses, do not hesitate to contact us.
Dynamics 365 Business Central Essentials
They are users who have access to all areas of the application (except manufacturing and service management). Typically these users require working with a wide functionality. For example, some people who use the Essentials license are: financiers, controllers, purchasing and sales managers, etc.
It includes access to the modules: financial management, advanced financial management, Artificial Intelligence, CRM, E-Services, HR management, Project Management, Supply Chain, Inventory and Warehouse Management and others. To see the full detail of all Essentials functionality click here.
The monthly price per user is € 65,50.
Dynamics 365 Business Central Premium
They are users who have access to all areas of the application, including manufacturing and service management. To know the details of the Premium functionality click here.
The monthly price per user is € 93,60.
Dynamics 365 Business Central Team Member
There is also another user typology known as Team Member. They are users who typically complete light tasks and do not require access to all ERP functionalities. This license includes read access, as well as write access for selected light tasks in Dynamics 365 Business Central. In addition, users with a Team Member license can:
Read any information within Business Central.
Update existing data and entries in Dynamics 365 Business Central. For example, the registration of customers, suppliers or items already created. As for the entries, those in which it is specifically allowed from an accounting perspective to update specific information (such as, for example, expiration date on the customer ledger entries.
Approve or reject tasks in all workflows assigned to a user.
Create, edit or delete rates.
Create, edit or delete personal information.
Enter a time sheet for jobs.
Microsoft has estimated that typically in an implementation the proportion of Essentials users is 60% and Team Members 40%. In any case, at the beginning of the project a study is carried out on which users meet the requirements to work under the Team Member license.
The monthly price per user is € 7,50.
Dynamics 365 Business Central Device
With the Device license, several users can use the same device that operates as a point of sale, factory operators or warehouse operators. For example, in a commercial space different people can use the same computer to manage their sales.
Device licenses do not have the same Essentials or Premium user capabilities, but are specifically recommended for:
Point of sale: A device located in a store, used by any employee to complete customer service tasks or sales transactions.
Store Manager: A device located in a store, used by any employee to perform the following tasks of controlling and replenishing inventory, closing boxes and processing daily entries, configuring and maintaining ISV product menu options, purchasing supplies and services necessary to execute the operations of a trade, management of trade personnel, processing of reports necessary to analyze and manage the results of the store and manage master data related to the operations of the trade.
Production plant: a device used for functions of a production plant; for example, input and output clock, start and end of production work (including project activities carried out in the factory), report on the progress, consumption and completion of materials, display of documents and instructions related to production work and See workers' holiday balances.
Warehouse device: device used in a warehouse to receive and locate material, make internal stock transfers, picking and packaging, capture product attributes, shipment of goods, inventory verification, accounting for the production and consumption of materials against orders for production, for example when they are captured as transfers of raw materials and finished products between warehouse and production.
In addition, there is no limit on the number of users who can access this device with individual logins, all without the need to acquire a complementary license. In the event that individualized logins are not desired, the actions of each user cannot be tracked.
The monthly price for a Device license is € 37.40.
Considerations you should keep in mind
The only prerequisite is the licensing of at least one Essentials or Premium user. You cannot work with the tool only with Team Member licenses.
It is important to note that all licenses are for nominal users. That is, the price is per user. There is no concurrence of users that did exist in previous versions of the tool.
---
You may also like: