15 Nov

Productivity Improvements Business Central 2019

As we have analyzed in this article Customization, many of the improvements proposed by Microsoft Business Central 2019 Wave 2 aim to provide agility and improve user productivity. Let us now review some of the improvements related to productivity in Business Central.
Navigation
Navigation improvements have been introduced, also taking into account the use of mobile and Tablet. For example, in the visualization of the products until now we had to click on the name of the product to open the file. Now we can enter by double clicking on any space in the box.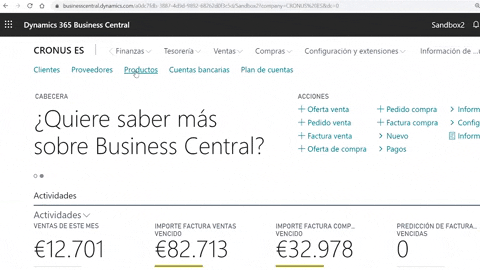 Multiple windows
And one of the changes we find most useful is the possibility of working in multiple windows. When we see this icon it means that we can open this window in a new page. So we can organize to work with multiple screens or with different windows.
In addition, these windows will enjoy automatic synchronization, without the need to refresh the page with F5.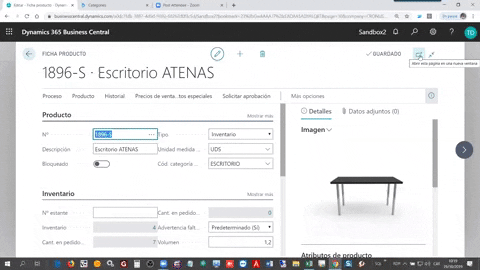 Focus mode
If we need to concentrate on a task, in some parts of the application, we can enter focus mode, what it will do is show us only that part of the ERP and it will obviate the rest of the application to work more concentrated.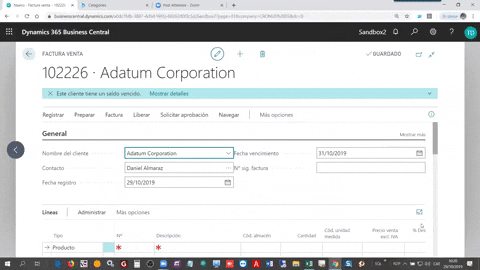 Keyboard shortcuts
To gain in agility, dozens of new keyboard shortcuts have been added that we will provide, such as F9 to register. In addition, if at any time we have doubts about whether there is a shortcut for any specific action, we just have to visualize its description.
Identifiers
For those of you who work with more than one company, we can add a color identifier to know at all times in which company we are working. We can choose color, name and customize to our liking.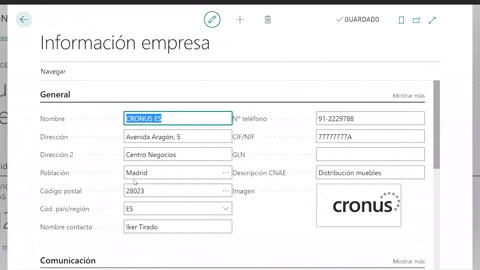 Filters
As the business grows, the data in the database tables also increases, which makes quick analysis or searching for records more difficult if you don't have the right tools. Defining the perfect set of filters can be a time-consuming process. For this reason the possibility of saving list filters has been presented.
We will save for example a view that shows us "Items in stock". We can include the filters we want. Once we get the desired view, we can save it. Users can quickly switch between different views of a list.
As in other customizations, the list views are scrolled with the user, regardless of the device or browser with which they log in.
New Filters
Speaking also of filters. We stay in the product master to show that from now on we will be able to filter for more than one value. For example filter list by: Stock assessment > FIFO & LIFO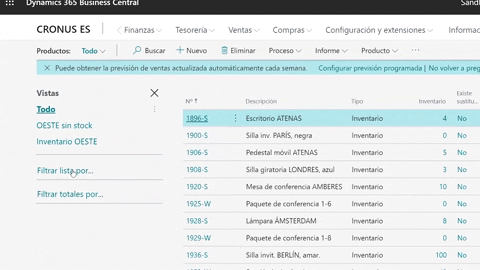 Notes and links
Finally, we return to recover the section of notes that historically we lost when passing to the web client. Well, Microsoft is working so that in the cloud version you can add notes and links at different points of the application.
We can add notes, edit them, delete them and also insert hyperlinks of online content for more complex scenarios.
You may also like: